Cohesiveness
cohesive [koh-

hee

-siv]
adjective
cohesiveness,
noun
1.

characterized

by

or

causing

cohesion :

a

cohesive

agent.
2. cohering or tending to cohere; well-integrated; unified: a cohesive organization.
Find your most prominent shape - in this case, circle, and carry it throughout your tablescape.
Use what you already have.

Use colorful items as accents.

Add items from the great outdoors.

Use candles. Lots of candles.

Get creative and use different colors, textures and shapes.

Add a little silver or gold spray paint for some glam.

Vary heights and layer.

Carry the prominent shape throughout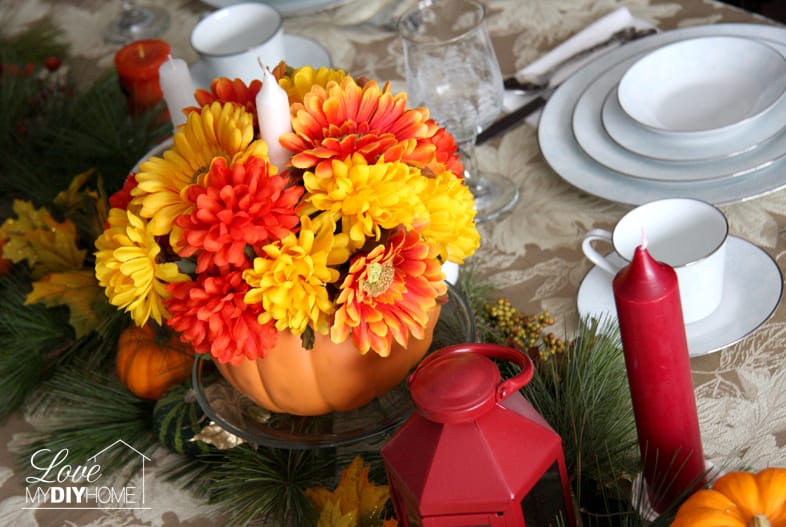 Here I chose a leafy tablecloth to extend the fall theme across the table and under the round tableware.
Cohesiveness.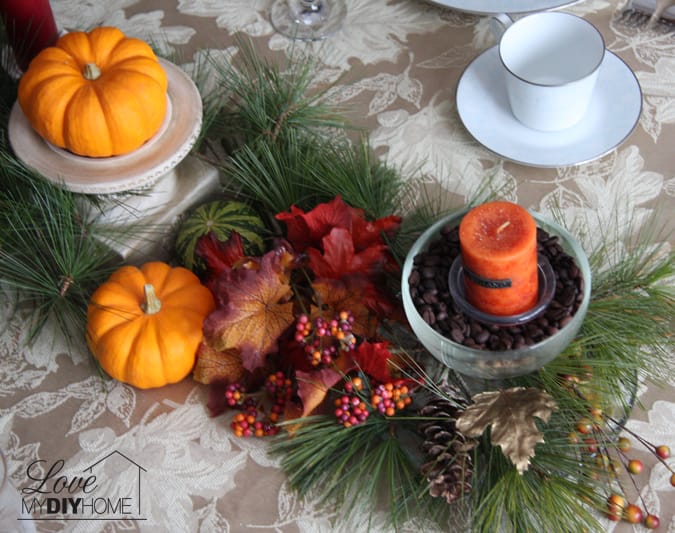 When your guests sit down at your table, you want their eyes to travel - see the round pumpkin, on a round pedestal near a round candle in a round holder? Off in the very near distance is the round tableware.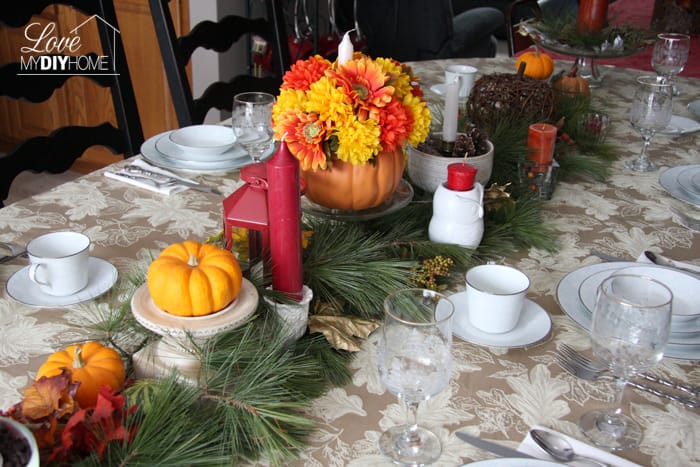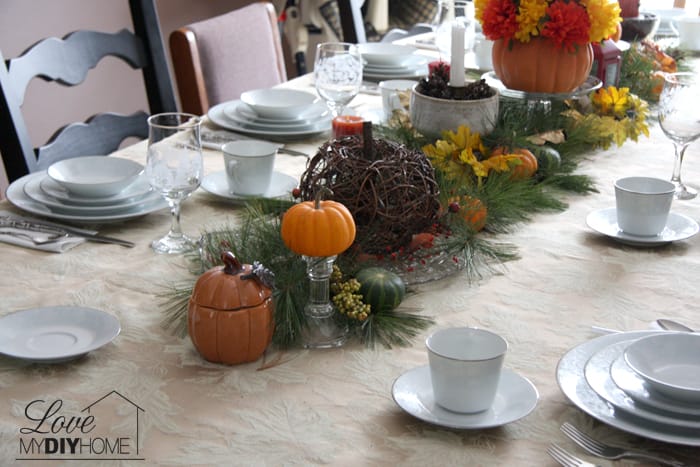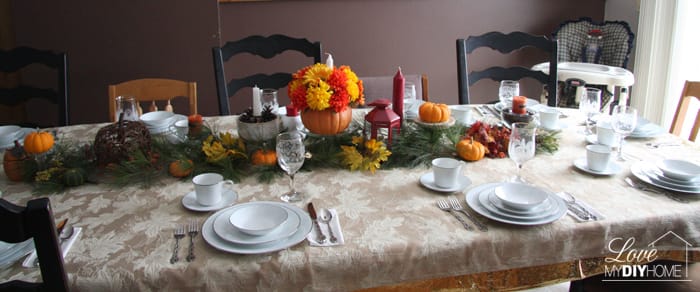 Thanks for visiting. Next up, the kid's table. Here are all of the tips so far plus tomorrow's in case you are visiting after the fact: