Fall Inspiration
The other day I said to my DH, "DH, look at that mountain (we have a little mountain here called Granite Peak), doesn't it look like a patchwork quilt with all that yellow, orange and red?" In his creative artistic visionary way he replied, "Looks like a bunch of colorful trees to me."
Isn't he amusing?
Bring Fall Inside
A fall tablescape isn't just for your dining room - how about your couch table, bedside table, or front door accent table?
So many tables. So many ideas. Use them all.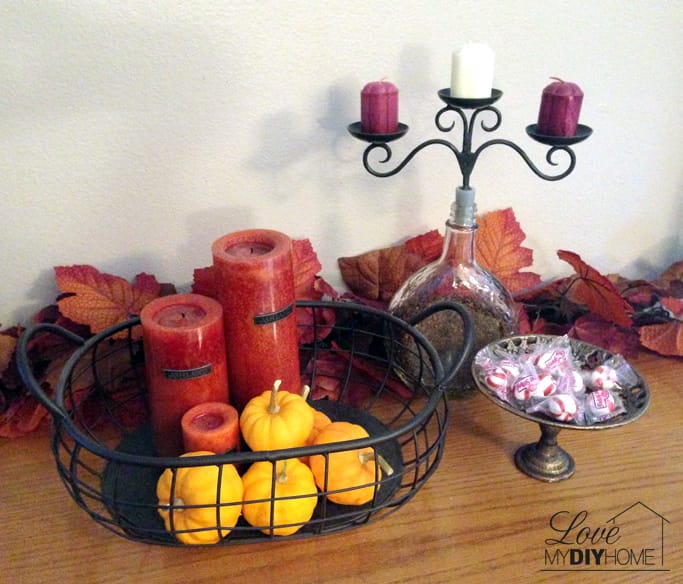 This fall arrangement is on a buffet at my front door. You know, I've found it gathers much less, "junk" when I've decorated it for the season. I suppose it's because the "junk" so detracts from it's prettiness that I'm much better at keeping it cleaned off.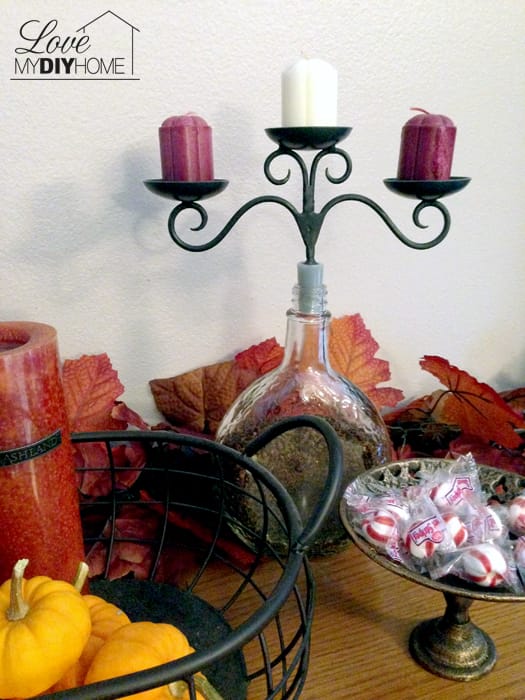 The bottle above came from the limo that my DH drives as a part-time job (free). We're not ones to buy alcoholic beverages, but that doesn't mean I can't appreciate a decorative bottle. I peeled off the labels and filled it with whole cloves and topped it with a candle holder ($12) I found in a little shop in a little nearby town. The little candy dish was a clearance find in a second hand shop ($2).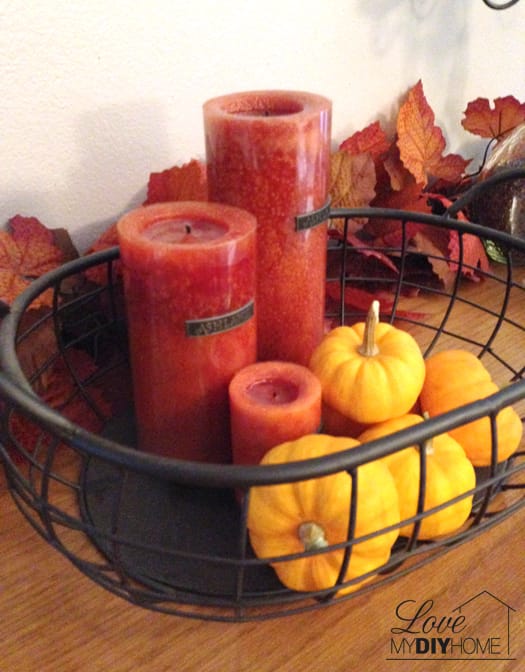 The metal basket was a Hobby Lobby clearance find ($16) that I bought and had no idea where I was going to put it. The candles were from Michaels day after Christmas sale last year ($2). The pumpkins came from our garden this fall. The leaf garland is from Michaels fall clearance last year ($3).
See how I didn't just go out and buy everything at once for full price?
It takes time to build your decor accents, but then once you have them, mix and match and get creative. Seriously, it's easy, peasey.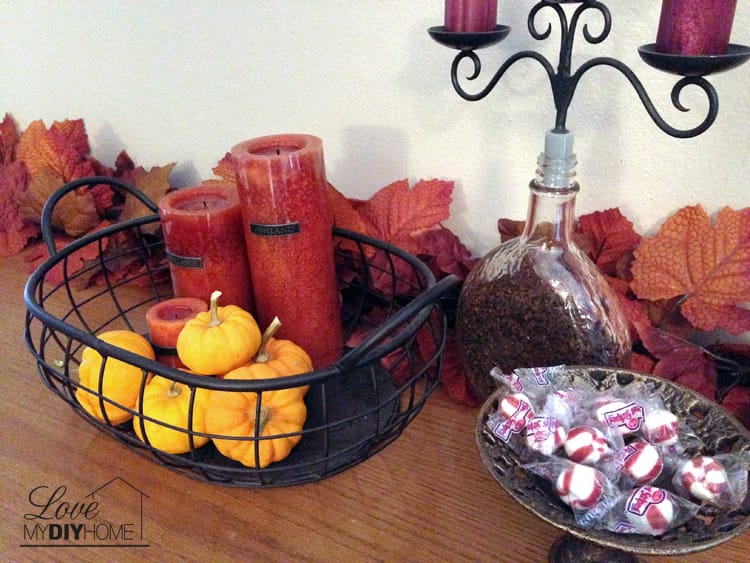 A tablescape doesn't have to be on a regular dining table.
How about a padded storage seat that is used for a coffee table?
My friend has an obsession with lanterns. What floats your boat? Or, in her case, what swings your lantern?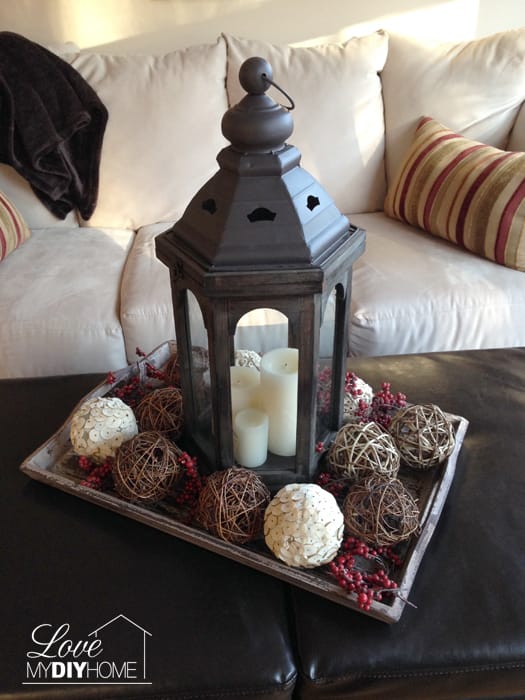 Serving Tray, Decorative Balls, Lantern, Candles, Berries
Pretty easy, right?
Look around, get ideas, go shopping and pull it all together.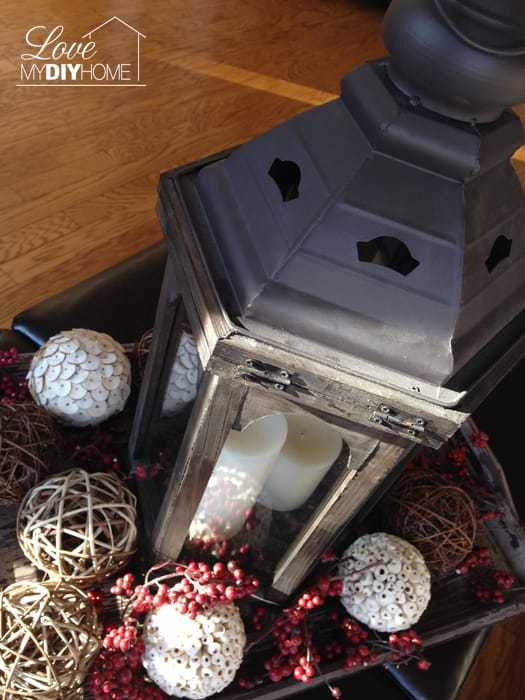 I'm sure that if I sold all my baskets and lanterns I could make my house payment next month. I told my friend today that even after lanterns go out of style I'll still have them all over my house.
Don't try to fight it. Just go with it.