#sponsored
I know I say this a lot – so forgive my repetitiveness, but this transformation snuck up and surprised me more than I could have ever expected.
(afflinks)

Pure and Original

offered to let me try out their Fresco lime paint on a piece of furniture. Typically one would use the

Fresco Lime Paint

on walls, but I wanted to try it on my furniture.
BEFORE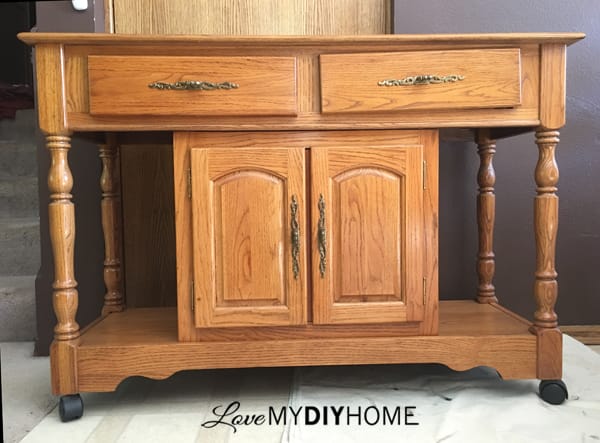 This serving cart sat in my house, slowly becoming outdated over the years – as have many pieces in my home and probably yours too.
At one time this was modern and trendy. But no more. When I look at it now, I just see "old & boring".
Normally I'd not show the "after" so soon but I just couldn't resist. This one threw me for a loop. The (afflink)

lime paint

finish is extraordinary.
AFTER
Here is the step-by-step:
MATERIALS
Krud Kutter
J-B Weld KwikWood
HomeRight Finish Max
Wallprim
Fresco Lime Paint
Dead Flat EcoSealer
STEP #1 – Prep by cleaning and repairing. I used (afflinks) Krud Kutter and J-B Weld KwikWood to fill holes and indents. The back plates were nailed in, so those holes needed filling.
STEP #2 – Sand the finish to give tooth.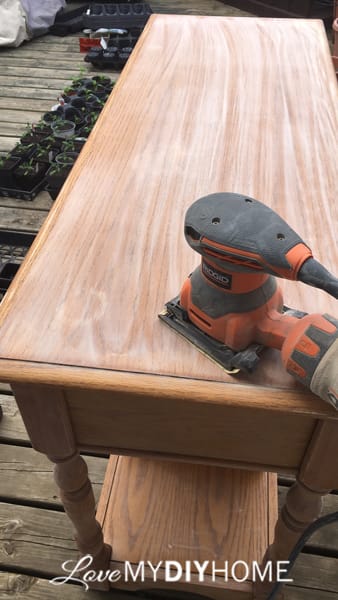 STEP #3 – Clean off the dust from sanding with a damp cloth.
STEP #4 – Prime with (afflink) Wallprim, preferably tinted to match the paint you will be using for your finish coat. I used my (afflink) HomeRight Finish Max sprayer. On the front right you can see another project – I painted this first to get a feel for the (afflink) Fresco.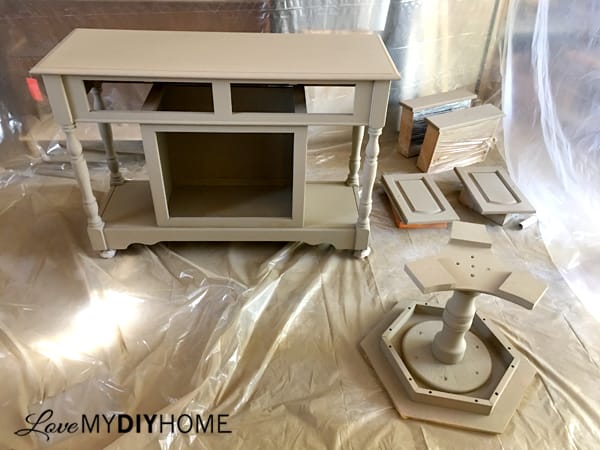 STEP #5
– Lightly sand when the primer is dry to prepare it for your final coats.
This is where it gets interesting…
STEP #6
– Grab your special brush and take short swipes of the (afflink)

lime paint

all over as you cover the piece bcause you want to see the variations in your surface. Add a little water to thin the paint just a bit to help the light and dark pigments separate and bring you a beautiful varied shades.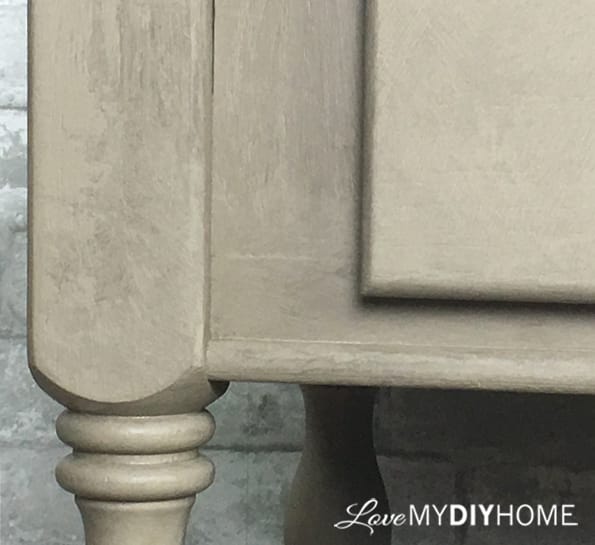 I found that the (afflink)

Fresco brush

, normally used on walls didn't give me the look I wanted on the top because of it's large footprint, so I switched to a medium sized chip brush, giving short sweepy passes until it was covered.
You will need to let it dry for a few hours to see how color variations will come out. I ended up giving the top three coats because it took me that long to learn the paint's special nuances. I needed the shades and strokes to evenly distributed. I know, it's kind of a conundrum – but I prefer to have controlled chaos.
Even then, after a few tries, I discovered that a quick a slight sanding brought out a softer, more cohesive look. After letting it dry overnight, I was extremely pleased with the outcome.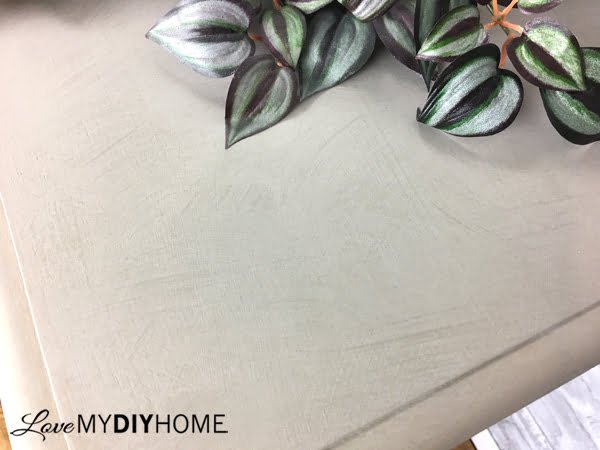 STEP #7 – Wait a week before topcoating to let the lime paint sufficiently dry. I used the (afflink) Pure and Original Dead Flat EcoSealer. It was easy to apply and dried nicely. I used a Country Chic oval brush.
STEP #8 – New hardware usually is in order. In this case, I had no choice because I can't find the original hardware. After spending a day looking for that illusive bag of metal, I gave up and we just went out a bought some. BUT, as it usually turns out, the new hardware with just what it needed.
Look at the difference a bit of paint and hardware can make:
BEFORE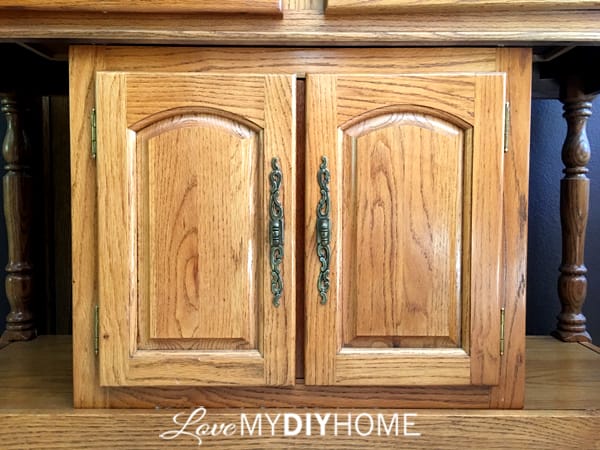 AFTER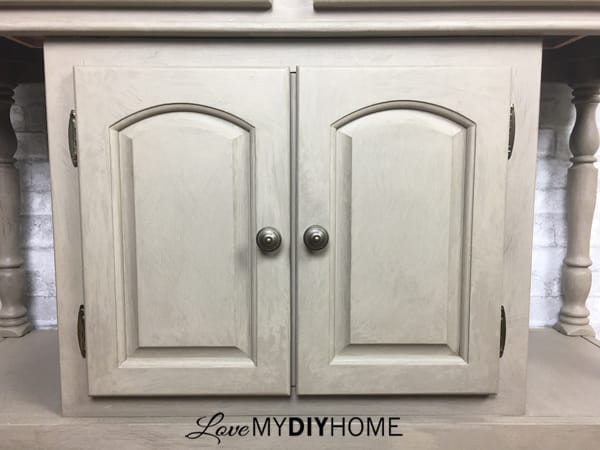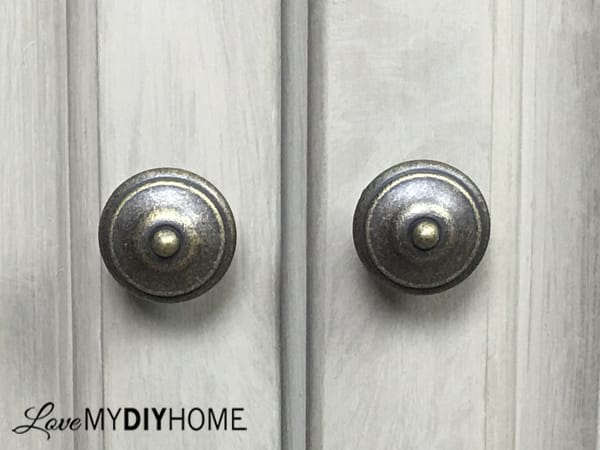 So what is lime paint?
>
(Afflink)

Pure and Original Fresco

is remarkable paint that results in an aged look that would be hard to duplicate with traditional paint.
Lime Paint, a type of paint that has existed for thousands of years, is an all natural, 100% mineral paint composed of quick lime and natural pigments. With a VOC <30, it meets the most stringent environmental requirements 
Mold- and bacteria resistant.
In general, the color of Fresco turns out a bit lighter or more grayish than the colors on the color chart (chalk based paint) and may slightly deviate because it is a natural lime-based product.
BEFORE
AFTER
If you are looking to stand out or have a one-of-a-kind piece in your home – check out (afflink)

P&O Fresco

. I've contemplated carrying a paint line. If I do, Pure & Original will be one of the options. Read about its history

here

.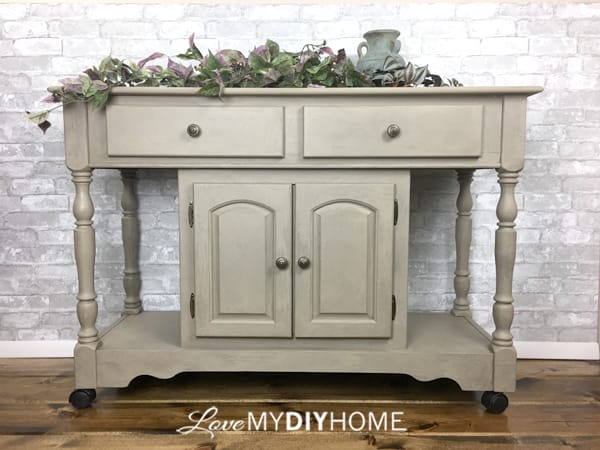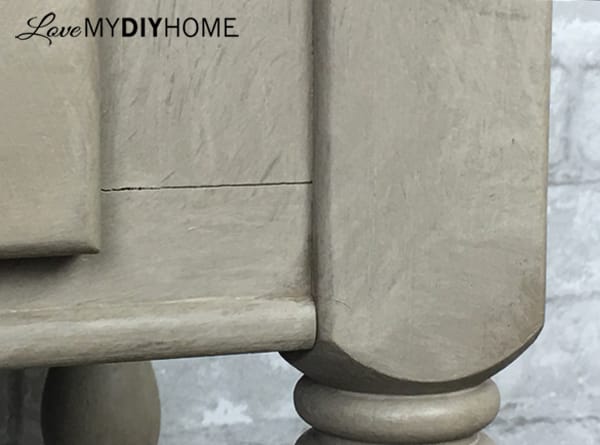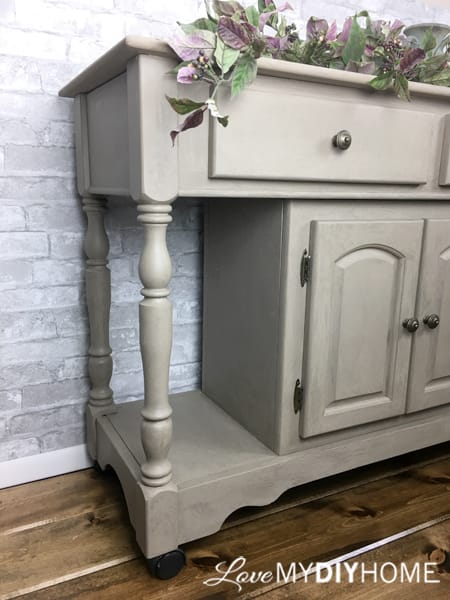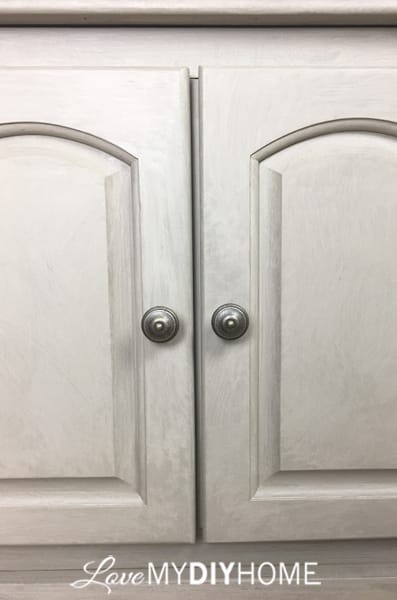 Are you in love with the aged, old-world look as I am? Have you ever tried Pure and Original Fresco Lime Paint? To see a project with P&O's other paint, (afflink)

Classico

, go check out

A Family Dresser Rescue

that I did last year for the Fab Flippin Furniture contest.
Thanks for visiting. I'll share more Pure and Original projects in the future.

P&O has launched a new color line,

the "Inspiration Collection 2017" where Pure & Original is showing it's colorful side. I'll share some projects very soon highlighting some of the new fab colors.

Stay tuned!
XXOO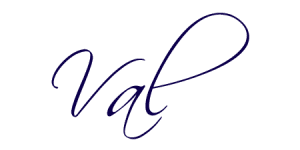 * Disclosure: This post contains affiliate links. If you buy anything after clicking on one of the affiliate links, I receive a small commission of the sale. The cost to you is the same, and I only link to items that I think would benefit my readers. Your support of this blog is greatly appreciated! This post was sponsored by Pure and Original by supplying the materials for this project – Thanks, Pure and Original!