Bring in a touch of the outdoors for your fall tablescape this year.
Pine boughs, pine cones, pumpkins, berries, leaves, even rocks are a good choice.
And of course, it doesn't hurt that it's free.
Time to get creative.
Think outside the box.
I like free. Free is good.
Plus, candles work well with the outdoors because they are made of natural products.
Who doesn't like candles?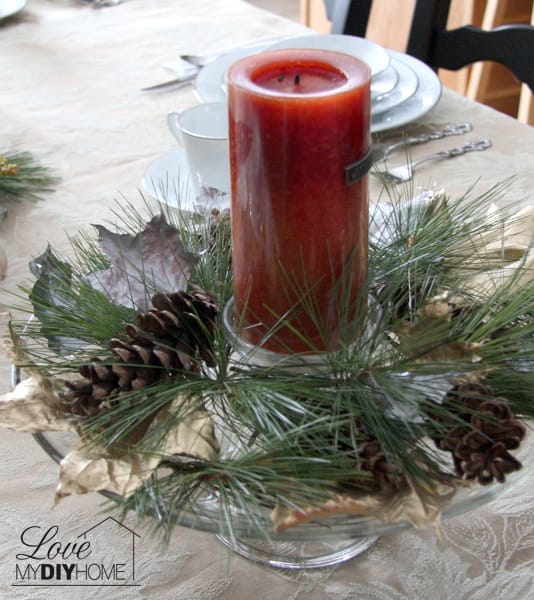 Look through your serving pieces and pair them with your candles and lanterns filling in with the natural things you scarfed from your yard.
I found this "pumpkin" at Goodwill for $3.00. The berries were clearanced at Jo-Anns for under a dollar. Pine boughs - front yard.
You can even spice up nature with a little silver spray paint. Click here to read about it.