To have an organized pantry makes things so much easier…
It wasn't a terrible mess, but it certainly desperately needed to be organized and pretty. Pretty doesn't hurt. Seriously. Isn't it nice to have something that you visit every day look inviting?
Here is a "before" picture, Not bad. Functional. It was OK. But OK isn't good enough for me. This is my Hobbit Hole. I want more than just "OK."
So now you have it. My messy pantry. I did have a door on it, so I could close it off and not think about it. Do you do that? Well, I'm done with it. I'm tired of messy and "unpretty." I started by taking the door off – I've always hated the bifold door. It took up too much of the opening. I plan to get a regular door, though my mom says I will hate that even more. This isn't the first time I've done something contrary to someone else's advice! Such a rebel I am!
Here is my pantry now. I so love it!
I'm waiting to see if I get the bid on a door for this pantry at our local auction house. DH and I love auctions WAY too much. We've also bid on a bunch of crown molding and a door for our office. I have to decide yet if I'm going to paint the door, stain it or what. My accent color is red, so I've contemplated painting it red and roughing it up.
Moving on…
I bought plastic storage containers from Walmart and baskets from our local consignment shop. I paid $3.00 for the one gallon tall ones, and $2.00 for the short half gallons. The baskets were $7.00 each. So totally, I paid $40.00 to organize my pantry. I honestly thought it would be much more than that, so I put it off.
The half gallon containers work well in front of the gallon containers – easy to see what's in both. I've toyed with the idea of putting labels on them, but am thinking I'll change them up eventually. It's a pain taking labels off. See the left front canister above? It's holding my homemade fruit roll-ups.
I'm going to find just the right sign to fit above the big containers of spices. Let's see, maybe PANTRY, or something appropriate – or maybe not! Any suggestions? I have this nifty little sign that says, "Grandchildren Welcome, Parents by Appointment." Love that one!
I think a trip to Hobby Lobby is in my future.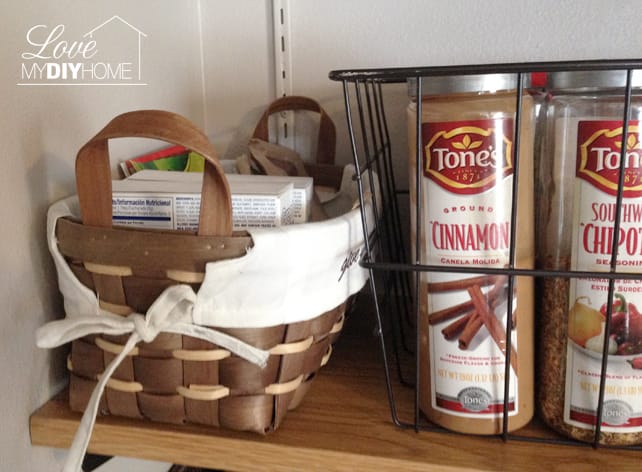 I used a little basket a friend gave me years ago for my soup mixes and such.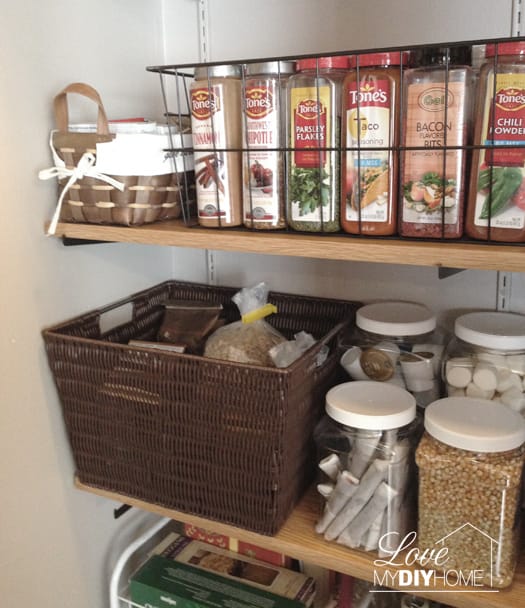 The big containers of spices come from Sams and aren't much more expensive than the small bottles you find at Walmart. I've saved so much buying in bulk. Here they are in my metal baskets that I spray painted with Rust-Oleum Painter's Touch Spray Paint, Satin Espresso. I have no idea where these baskets came from; they've been hanging around our house for years holding anything and everything from tools to socks.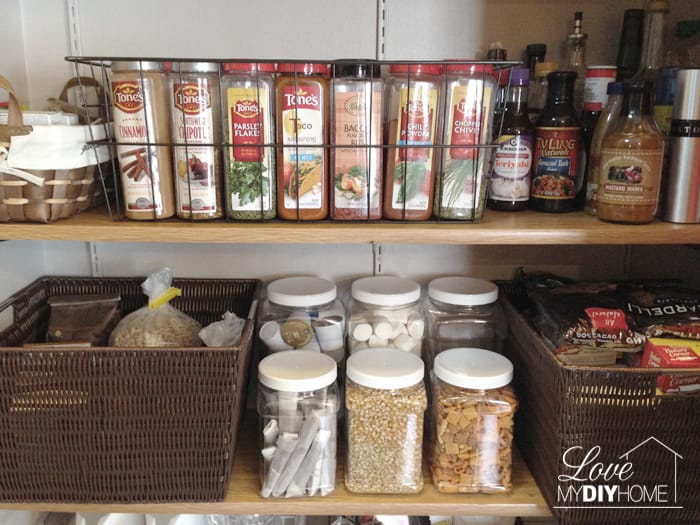 I've had the little rolling cart forever; do you think I should paint it? I thought about painting it dark brown to match the baskets.  I could tell you I had it specially made for that little cubby hole at the bottom left, but I won't. Stuff like that happens often for me. You know, "Oh, look here, this fits just like it was made for it."
Ignore the icky floor, please. It is the bane of my existence. Ugh. Some day. SOME DAY it's out of here and bamboo is moving in.
Here is my original pantry post where I found several inspiriting pantries online. A prepared pantry is a must, but a pretty, prepared pantry is the best.
I have three pantries (two small ones in my kitchen and one large one in the basement) and this is the first of my re-dos.
Do you have a hidden-away-don't-want-anyone-to-see-it pantry?
I don't any more!

Thanks for visiting!
Here are links to my Survival in a Crisis series:
Crisis on the Home Front – Are You Prepared?
DIY Pantry Preparedness – Using Food Dehydrators
DIY Pantry Preparedness – Pantry Design
DIY Pantry Preparedness – Puttin' Up for the Winter
DIY Pantry Preparedness – Meals in a Jar
Honeyville Farms Store Overview (a prepper store)
Is it Possible to Live Without Traditional Medical Assistance?
Use Your Freezer for Food Storage by blogger Mom With a Prep
DIY Isn't Always About Saving Time or Money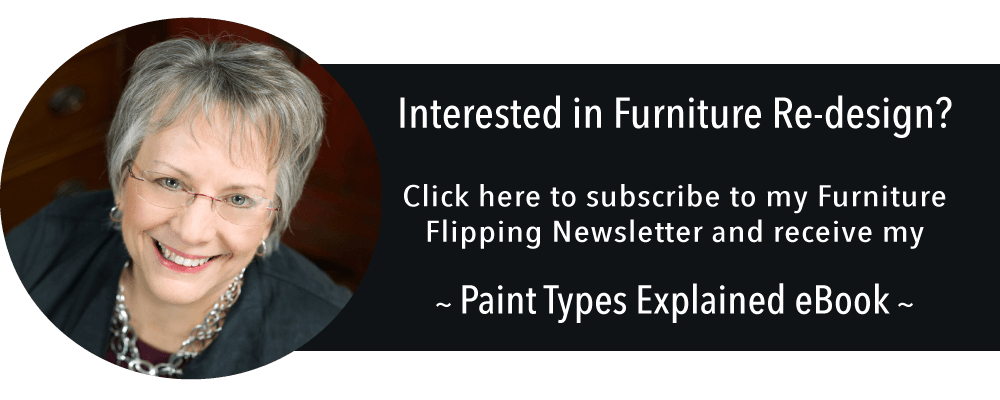 This post contains affiliate links that help support this blog.